18 December 1917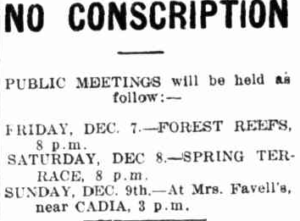 No 4 Squadron of the Australian Flying Corps arrives in France. The squadron, based at Bruay, is assigned to the 10th Wing of the Royal Flying Corps. Operating Sopwith Camels and Snipes the squadron undertakes offensive patrols and escorts reconnaissance missions for the British 1st Army. No 4 Squadron would claim more victories than any other AFC unit: 199 enemy aircraft destroyed and 33 enemy balloons destroyed or driven down.
The US Senate proposes the Eighteenth Amendment to the United States Constitution, which outlaws the manufacture, sale, and transportation of alcoholic liquors. The proposal is presented to the states for ratification.
This entry was posted on December 18th, 2017.